Wechsel: daps streicht die Segel
28.09.2016, 10:00
OpTic mit erneutem Wechsel
Und das Wechselkarussel dreht sich weiter. Diesmal trifft es das nordamerikanische Top-Team von
OpTic Gaming
. Denn der bisherige Stammspieler Damien '
daps
' Steele verlässt das Team; dies kündigte der 23-Jährige in einem ausführlichen Statement über
TwitLonger
an. Ein vorheriger Stand-In nimmt derweil seinen Platz ein.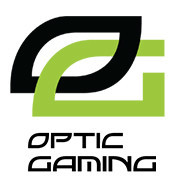 Time to say goodbye!, denn der Kanadier daps verlässt OpTic. Damit gibt es nach nur einem Monat bereits die nächste Änderung im Lineup des Mix-Teams. Damals ersetzte man Peter '
stanislaw
' Jarguz durch den ehemaligen CLG-Spieler Tarik '
TaRiK
' Celik. Danach agierte Jarguz aber weiterhin als Ersatzspieler für OpTic. Nun kehrt er durch den Abgang von daps ins aktive Roster zurück. Dabei übernimmt er von dem 23-Jährigen Kanadier neben dem Spieler-Slot auch dessen Leader Aufgaben innerhalb des Teams.
Statement Damien 'daps' Steele
Today I announce that I will no longer be a part of OpTic Gaming in any capacity. After talking for a while without going too deep into details it became clear that it would just be best to part ways rather then trying to stay with the team. [...]

Regardless of any tension stanislaw and I had over the course of our time playing together I truly do respect him and his work ethic as that is hard to find with a lot of players which has helped our teams success ever since we picked him up last year. Stanislaw is a really good player, very smart and will do an excellent job leading the team in the future. [...]

Today I will be playing in the WESG Canadian qualifier with a pug for fun to try and make it to Brazil/China. As for my future I am uncertain. There are many paths I can explore and maybe attempting to start from scratch for a 3rd time is a possibility but I am not going to jump into anything too fast. I do still want to stay in the esports industry as I have a passion for it and I am open to whatever may present itself.
Lineup OpTic Gaming
Oscar '
mixwell
' Cañellas
Tarik '
TaRiK
' Celik
Will '
RUSH
' Wierzba
Keith '
NAF
' Markovic
Peter '
stanislaw
' Jarguz
Geschrieben von Olimee
Quelle:
hltv.org
Ähnliche News
Kommentare
Bisher keine Kommentare.