Wechsel: Das dänische Team ist wieder vollständig
07.06.2017, 12:40
Heroic findet Ersatz für valde
Am 21. Mai wurde Valdemar '
valde
' Vangså bei
Heroic Esport
auf die Bank gesetzt. Etwas mehr als zwei Wochen später hat die Organisation nun einen Ersatz für den Dänen gefunden.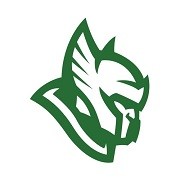 Am gestrigen Tag gab die dänische Organisation Heroic bekannt, dass die Lücke, die valde hinterlassen hat, wieder geschlossen wurde. Patrick '
es3tag
' Hansen wird in seine Fußstapfen treten. Der 21-Jährige spielte zuvor bei
Tricked Esport
. In der Zwischenzeit half Casper '
cadiaN
' Møller bei den Dänen aus, der aber nicht als fester Bestandteil des Teams geplant war.
es3tag ist bereits der dritte Spieler nach Jakob '
JUGi
' Hansen und Nikolaj '
niko
' Kristensen, den Heroic von Tricked abwirbt. Ob sich auch der neuste Wechsel der dänischen Talentschmiede auszahlt, wird sich in Zukunft zeigen.
Statement von Patrick 'es3tag' Hansen
I am thrilled to be playing with Heroic, who I know from playing with a couple of the guys earlier, but more importantly is a major step up for me. It's my ambition to be among the best, and Heroic has the potential to be an absolute top contender.

I've been shown around the facilities at RFRSH and been introduced to the set-up, and I am really looking forward to be a part of a top professional environment like this. I have only good things to say about Tricked and the guys in the organization, but this is a major step up compared to what I've experienced before.

Short term we have some extremely important tournaments ahead of us and little time to prepare, but I've already pracced with the team, so I think we'll be in good shape. The competition is fierce, but long term, the ambition is to be in top 10 and ultimately to take on the top teams.
Statement von Henrik 'FeTiSh' Christensen
I've been very focused upon finding a player who can contribute to the team from day one and we had several highly qualified candidates. Individual skills and team work has been key words, and eventhough we knew him beforehand, I must say es3tag has impressed me during the days we've worked with him.

It's always a challenge to change a strong player, but by bringing in es3tag, I am confident we're actually coming out a lot stronger from this move. We have high ambitions, and I believe we're closer to reaching them by this move. No words or talking will bring us there, though, so from here on it's hard work and focus from each and every one of us.
Lineup Heroic Esport
Marco '
Snappi
' Pfeiffer
Andreas '
MODDII
' Fridh
Nikolaj '
niko
' Kristensen
Jakob '
JUGi
' Hansen
Patrick '
es3tag
' Hansen
Geschrieben von DasiN
Ähnliche News
Kommentare