99Damage Video Contest #3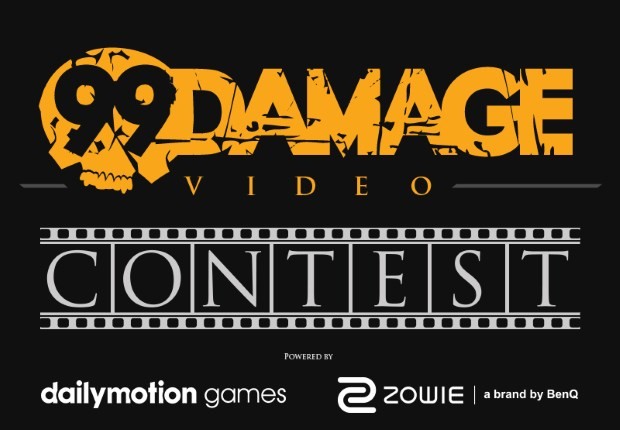 We proudly present the third 99Damage Video Contest powered by
Dailymotion Games
and
ZOWIE
! For a long time the editing scene is a big part of the Counter-Strike community, so we wanted to give all the creative and talented community members out there the chance to compete for an overall prize pool of 5,000 USD.
The winner is determined by the community vote which will distributes 50%, combined with the 50% of the jury. Both percentages will be added up for the final result. The video with the highest percentage will be the winner of the 99Damage Video Contest.
And the winner is...
Jury Vote
Jury: Knochen (99DMG Project Manager), MiPu (99DMG Vice Project Manager), Flaxxas (99DMGPLUS Video Manager), Tweeday (Video Editor)
Crash by maro2k8 22,25%

Drops by 1suky1 19,75%

Terrific by IK-Edit 18,75%

Masters by Balto 15,25%

Get Me Out by eaNiiX 8,00%

to see THROUGH by zool 7,00%

Science of... by AnarChyy 6,00%

99DMG Masters #4 by mxdesigns 3,00%

Community Vote
Loading...
Total Result - Video Contest
maro2k8: 20,97%




IK-Edit: 17,77%




1suk1: 16,24%



Balto: 15,22%

eaNiiX: 10,57%

zool: 7,78%

AnarChyy: 5,95%

mxdesigns: 5,51%
Schedule
Thursday, February 11, 2016 - Contest Kick-Off
Thursday, March 10, 2016 @ 23:59 CET - Deadline to submit videos
Thursday, March 17, 2016 - Start of community voting
Thursday, April 07, 2016 @ 23:59 CET - End of community voting
Prize Pool

Previous Video Contests
Geschrieben von MajorRabbit
Kommentare